Lost has finished its all 6 seasons recently and 24 Hours has also finished its eighth season and I just began to watch it yesterday. It gave me the impression that it was better the Season 7. As a matter of fact, my favorite seasons of 24 Hours were those before Palmer was dead.
I have all the DVDs of the previous seasons and if I have time some day, I will choose to watch all the episodes of 24 Hours to recall the wonderful moments that 24 Hours has given me. Let's get back to the point and continue talking about the 24 Hours Season 8. Jack remained playing a hero just like what he did in the previous seasons even though he wanted to lead a normal life. CTU needed him, so did the country. He had to go back to the life of chasing bad guys.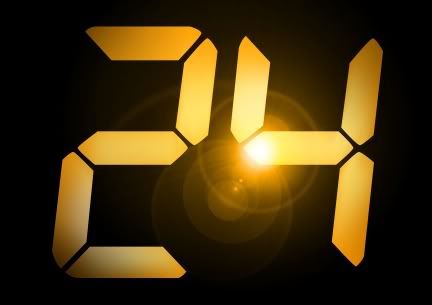 The story has gone so far that Jack is no longer a single person but one who always directs people going to the right direction. Even sometimes people don't believe him at first, but things have turned out that he is right at last. He is the one that people can rely on. He shows people the right way to achieve goals.
I have only watched the former 5 episodes of Season 8. I have to admit that it has arisen my curiosity of continue watching. I am not a fan of Jack but I like the show. I don't know why but I just like it. It is a show different from Lost but the thing is both Jack are heroes. I don't like the president because I think she doesn't completely show what a truly president is cable of. She is too soft actually.