It is mentioned in the last article that in order to make your article an attractive one, you should first write a good title. That's a key point. Now in this article, I will introduce some ways to write titles which can draw others' great interest.
1.    Put numbers in your title
Titles like "Top 10 Gifts for Christmas" will attract people's attentions. From this title, people will have an impression that the article must be informative which will provide some useful information. Because when people first read the title, it will arouse their great curiosity to think that what the top 10 gifts on earth are. So they will continue reading.
2.    Submit a question in the title
If you ask a question in the title, so you will also achieve the goal of drawing others' attentions to read more about the article. All people have curiosities and they will absolutely hunt the question down.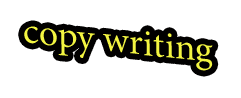 3.    Set a time limit in your title
If you are doing a promotion, so it is good if you set up a time limit in the title. Which is "Discount Price Starts Only from 8 a.m. to 8 p.m."? This is will also interest people a lot.
4.    Insert hot topic in your title
By writing hot topics, sometimes you will get more traffic that beyond your imagination. People all have a great interest in the hot topics, so if you are also aware of the hot topics and put them in your title. I guess your article will absolutely get much more traffic.
5.    Write something about stars
If your title has some relationship with a famous star, it will also attract a lot of people to read. If you title goes like this "Lady Gaga's favorite XXXX". This will be very attractive without doubt. It could be explained in a simple way that due to Lady Gaga, your article will get more traffic. That is also called celebrity effect.
As a matter of fact, there're many good ways and methods to write a good title. But in order to achieve this goal, we have a lot to learn and should be very aware of the hot topics and what most people are interested in.